Here, as promised, is the first review of many that is involved with my online library discovery haul! The website is like one big black hole, and I'm not even trying to crawl out of it. If Cas came to grip me tight and raise me out I would put an angel banishing sigil on my laptop. The only downfall is that there are some books not in the data base. I wonder if there's a way to request... There were only 2 SPN comics so I grabbed up both:
Supernatural: Origins
This was the first installment, and it was a solid beginning.
the comic doesn't focus on Dean and Sam's hunting adventures, rather their father's. Different take on the whole situation, but it showcases the struggle John Winchester went through transforming from a small town father into a hunter of unnatural beings.
Supernatural: Beginning's End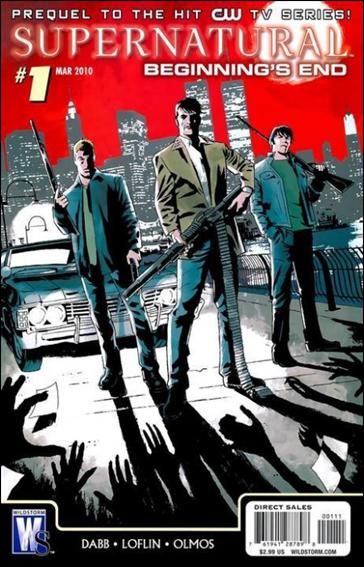 My favorite of the two I read, this is the third installment. We get to see the Winchester family on a father-son-son hunt. The dynamics of the trio hunting highlights the differences between the brothers and John's unfair treatment he's been giving the boys since their mother's accident. The protective Dean helps Sam get through their father's neglect causes me many feels. As it will to other fans of the brotherhood.
Next review should be over the Supernatural Novels :)
-Erinn xx